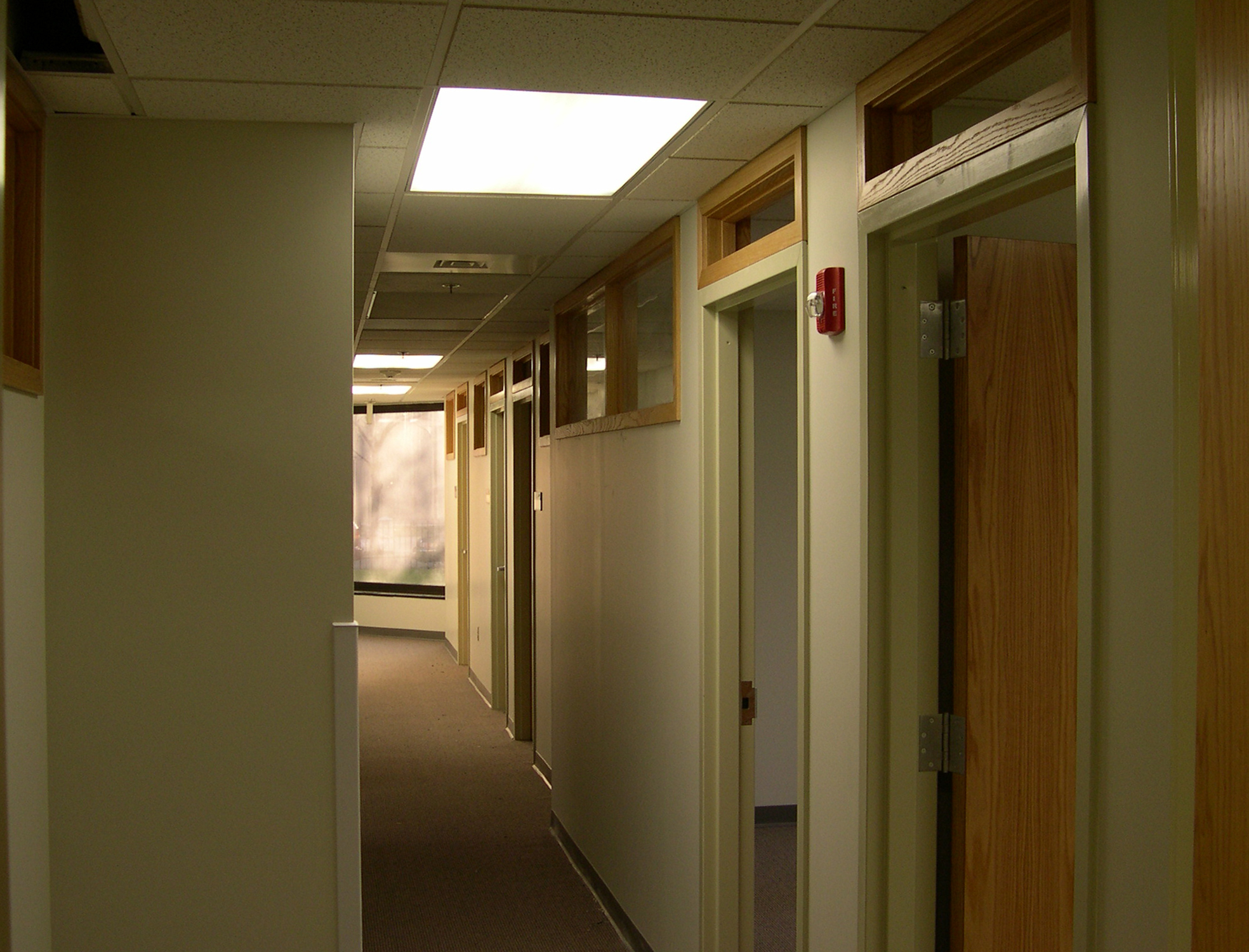 The Bedwell Company was the single Prime Contractor on the project, which involved interior demolition and renovation work for the Student Resource Center at Ritter Annex, Temple University's Center City Philadelphia campus.
This project was performed in an accelerated manner to comply with Temple University requirements that work must be complete by the end of winter session. The Student Resource Center is centrally located on the first floor of the Ritter Annex, which was continuously occupied during construction.
The project involved demolition of gypsum wall board partitions, ceiling grid and tile, carpet vct, doors frames and hardware, and partial demolition of existing mechanical, electrical, plumbing and fire protection systems. New construction included gypsum wallboard partitions, red oak architectural millwork at office window frames and chair rail, ceiling grid and tile, carpet, paint, and mechanical, electrical, plumbing and fire protection relocation an augmentation. In addition, tele/data outlets were added to administrative offices outside of our work area, and mail room mailboxes and counters were relocated to the renovated space.
Deliveries and shutdowns were coordinated with Temple University on a daily basis to minimize the impact the renovation would have on the Ritter Annex which remained in operation over the course of the entire project.
The Bedwell Company performed 30% of the work with our own forces on this project.
Temple University - Brandon Benjamin Project Manager
Architect - Temple University Facilities Engineering
Total Project Cost $236,500