"Building Green" and LEED...what are they?

The Bedwell Company is a member in good standing of the United States Green Building Council and Delaware Valley Green Building Council and is proud to be the General Contractor for one of the most recent of GREEN Building projects in the Philadelphia tri-state area, the new West Chester University School of Music located on the campus of West Chester University, West Chester, PA.
USGBC - United States Green Building Council
The Council is the nation's foremost coalition of leaders from across the building industry working to promote buildings that are environmentally responsible, profitable and healthy places to live and work.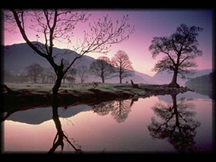 LEED - Leadership in Energy and Environmental Design
The LEED Green Building Rating System ® is a voluntary, consensus-based national standard for developing high-performance, sustainable buildings. Members of the U.S. Green Building Council representing all segments of the building industry developed LEED and continue to contribute to its evolution. LEED was created to:
Define "green building" by establishing a common standard of measurement.
Promote integrated, whole-building design practices.
Recognize environmental leadership in the building industry.
Stimulate green competition.
Raise consumer awareness of green building benefits.
Transform the building market.

DVGBC - Delaware Valley Green Building Council
The DVGBC, a chapter of the USGBC, was formed in November 2001 at historic Carpenters' Hall in Philadelphia and is currently being nominated for the Chapter Award in LEED. Its mission is to advance and promote sustainable and environmentally responsible planning, design, construction and operation of the region's buildings, landscapes, cities and communities, mindful of the legacy left for future generations. The DVGBC is the primary point of contact for users, agencies and companies interested in sustainable communities and is a leader in fostering cooperation and collaboration among organizations dedicated to environmental responsibility and green planning, design and construction.
Green Advantage
Since 2004, DVGBC has been actively engaged in working with Green Advantage to develop a training course for the commercial construction community. Green Advantage is a voluntary program that certifies construction practitioners' knowledge of green building techniques and LEED. Upon completion of the 9-hour training course and Green Advantage Certification exam, students are prepared to:
Introduce the community to LEED and green building construction concepts.
Empower construction professionals, trades superintendents and foremen to become a vital part of the sustainable design and construction process.
Share knowledge from experienced green building field contractors with those new to the subject.
Improve the success and certification level of LEED projects with educated, aware on-site construction personnel.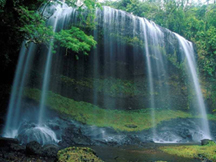 Joe Weidle
Project Executive
The Bedwell Company
The Bedwell Company would like to acknowledge our own Project Executive, Joe Weidle, a founding board member of DVGBC who recognized the need for this work, and express our appreciation for his efforts in doggedly pursuing its development. Joe brought the concept to the DVGBC board, established the partnership with Green Advantage and reached out to the General Builders and Contractors Association (GBCA) and local trade unions to get them involved.

"Practical experience and depth of expertise"