Satellite Thermal Plant Philadelphia International Airport
Philadelphia, PA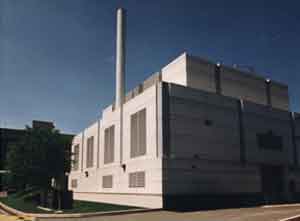 For this project, a new building was constructed at the Philadelphia International Airport. The Satellite Thermal Plant now houses electrical and mechanical systems which service rooftop HVAC units on Airport Terminals C, D, and E. Approximately 125,000 square feet of Terminal E was also re-roofed for this project.
In addition to general building construction, work on this project included concrete foundations, structural steel, large tank pits, timber piles and pile caps. Architectural stainless steel work at the entrance to Terminal E was also performed.

"Practical experience and depth of expertise"