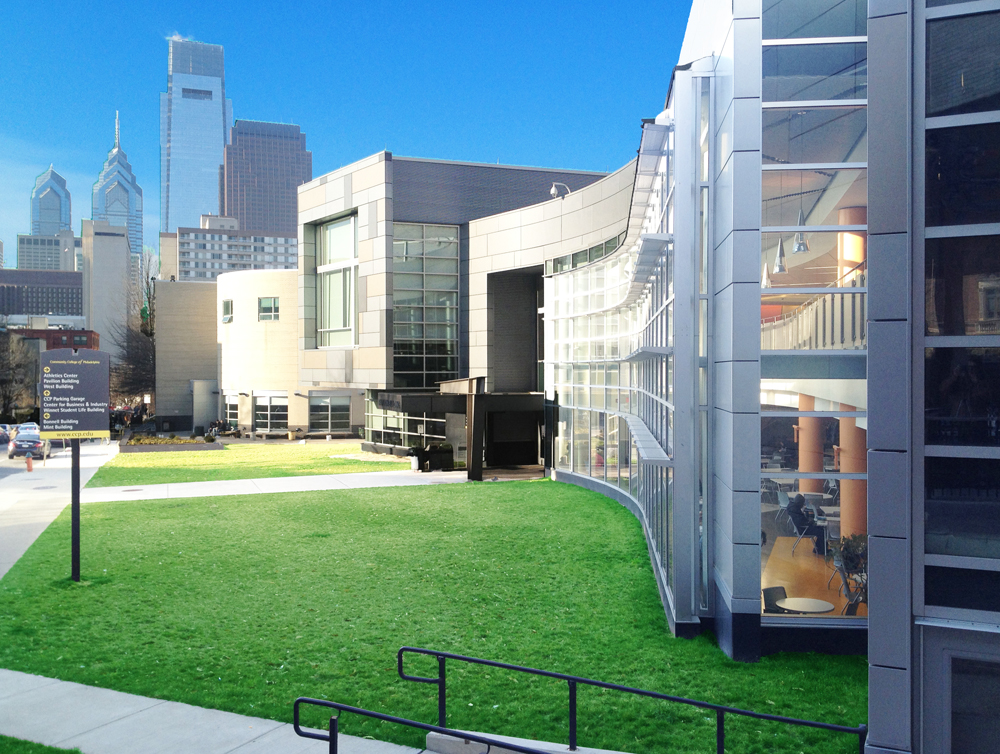 Bedwell was selected to perform as General Trades Contractor, which included site supervision, for the Pavilion Project at the Community College of Philadelphia's Spring Garden Street Campus. The project achieved a U.S. Green Building Council Gold Certification as a designated green building.
The Pavilion provided CCP, in addition to the public areas, executive dining areas, a full service dining facility, a culinary school for students enrolled in the Culinary Arts program, and an interactive learning kitchen studio suitable for telecom demonstrations. During the construction of The Pavilion Bedwell was, through negotiated change order, contracted to provide renovation and fit-out services for two lecture halls located in the existing West Building. This work was performed on a fast track basis in order to facilitate classes for the fall semester.
This project presented several challenges that were addressed by Bedwell .The new building was sandwiched between the existing West Building and the Gymnasium, which limited storage, staging, and created safety challenges. Bedwell coordinated on-time deliveries and scheduled lifts and cranes to maximize efficiency. The Pavilion was connected with the West Building through a series of select demolition and structural connections that were completed by Bedwell with little or no disturbance to the day-to-day activities of the college.