The Bedwell Company was the General Construction Prime Contractor on this Multi-prime project for the renovation and new additions at the West Chester University E.O. Bull Center for the Arts, Theatre, and Dance. This project involved complete demolition of the interior of the building, construction of new wing additions and complete interior reconstruction. This project also included site work, and a geothermal component.
This project was performed in over a one year period, coinciding with West Chester University's semester scheduling, with successful occupancy on the date required by the University. The project was performed at a location which is a crossroads for the University, with significant student traffic on all sides of the site most work days. Special attention was paid to fence screening, protocol and safety, in order to prevent any contact between the student body and the construction site.
The project involved demolition of: all interior CMU partitions, ceilings, floor coverings, finishes, roofing, windows, and 50% of the building's masonry facade. New construction included new wing foundations, structural steel, architectural stone and brick masonry facade, and new interior program commensurate with arts and theatre applications, such as audience seating, sound booths, stage curtains, full length mirrors with integral dual level ballet bars, art gallery with sustainable finishes of bamboo and sisal, specialized dark photography rooms, Kiln and potty rooms, and other production and industrial spaces.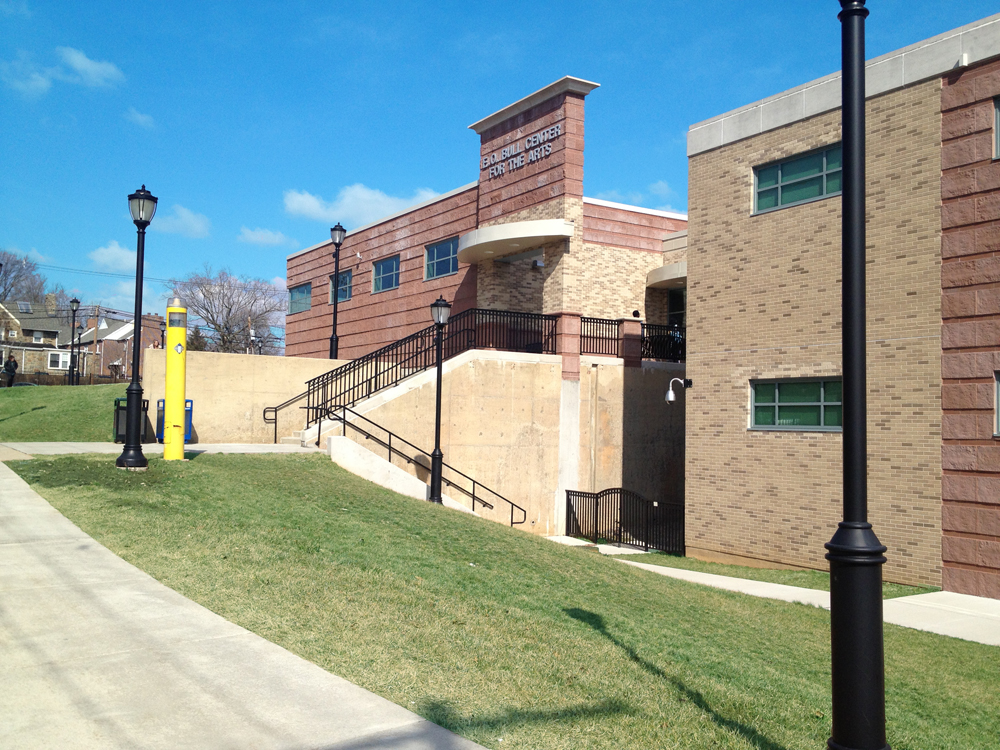 The EO Bull Center houses West Chester University's main computer IT routing and back-up facility, which was isolated from the ongoing construction, and remained uninterrupted over the course of the project. The IT facility was also renovated under The Bedwell Company contract, while it was in continuous use.
Additional challenges included a new geothermal field of 60 each, 500 foot deep wells, which was added as a change on a fast track requirement late in the project. Also added late in the project was complete removal of the bulb-tee and LWIC roof system over the Main Auditorium, and replacement with metal deck, insulation and roofing.
The Bedwell Company performed 30% of the work with our own forces on this project.